!DOCUTYPE HTML PUBLIC "-//W3C//DTD HTML 4.01 Transitional//EN">
---
Welcome to Takashi

Hara

's Web Page!!!!!
Affiliation: Department of Mathematics, College of Liberal Arts , Tsuda University (Japan)

Associate Professor

Research Fields: Number Theory, Arithmetic Geometry (especially interested in Non-commutative Iwasawa Theory)

Researcher Number: 40722608

Address: Room M304, New Hall of Kodaira Campus, Tsuda University

2-1-1 Tsuda-madhi, Kodaira City, Tokyo 187-8577, Japan

e-mail address:

I am against all invasions and wars
Waka

of the week
News
13th/September/2019 A self portrait is added to the Curriculum Vitae page.
8th/April/2019 Moved the webpage.
11th/March/2019 The page Other articles is updated (information on the proceeding of SS2019 is added).
23rd/February/2019 Curriculum Vitae is updated (Rewards and Punishments are updated)
20th/November/2018 The page Talks is updated (information on Matsue Number Theory Seminar is added).
15th/May/2018 The page Talks is updated (information on Kyushu University Algebra Seminar and Summer School are added).
Menu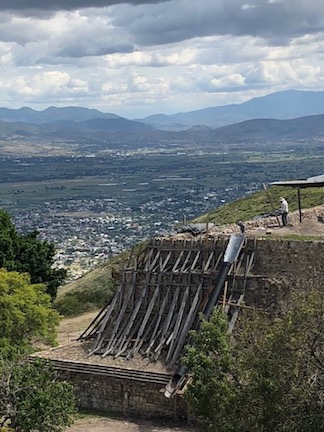 Scenery from Monte Albán
Oaxaca de Juárez, Mexico
---